Two areas in which I feel thankful during this COVID-19 isolation period: (1) I already worked from home, so really just needed to adjust to Cliff being here on the 'reg (love you, babe) and (2) at-home workouts have been my jam since I was in middle school. I know so many people are missing their workout classes and group sessions, so I am grateful to have one less thing to have to adjust to during such a strange time. And, boy, am I used to my at-home workouts. To this day, I remember doing crunches on the floor of my parents house thinking about how cute I wanted to look for the start of high school. I've watched countless workout videos....some of which will probably be used as spoofs once they age another ten years. Running cross country in high school was an activity that could easily translate to adulthood; though, my running days are fewer and fewer as I find other workouts that better cater to my needs in my early 30s. To save money on gym memberships and help us manage sometimes odd work schedules (until recently for Cliff), we have found ways to stay healthy from home and I'm excited to share some of these ideas with you!
Why Kettlebells?
I've witnessed the incredible transformation from kettlebell workouts first-hand. When Cliff made the commitment to lose weight, he needed to find an outlet that combined weights with cardio. As a former offensive lineman in high school - and weight lifter - he was used to being a bigger guy and needing to be bulky. After those sports ended, he struggled to find the outlet that was right for him and struggled with his weight. After finding a mix of kettlebell workouts, free weight exercises, and outdoor walks, he can boast losing more than 100 lbs. and still going. Though all the exercises work together as a collective unit, his favorite (by far) are the kettlebell swings. Not to mention, he's been able to drop the pounds without adhering to a specific diet - just overall food choices that emphasize moderation. Naturally, I saw this progress and wanted in on the action!
First-hand experience aside, there are a few universally-accepted benefits to incorporating a kettlebell workout into your regimen:
(1) 2-for-1 deal: The swing combines cardio with increased muscular endurance.
(2) Mighty Muscles: It works the "big boy" muscles together; particularly, glutes (yes, please), hamstrings, quadriceps, core, lower back as well as arms and shoulders. I've also noticed my forearms get a bit of a workout from my grip.
(3) P-O-W-E-R: Specifically, the hip thrust from the kettlebell swing is such a wonderful power move for your hips, glutes, and low back. Building your endurance in this region is *always* ideal.
His + Hers Kettlebell Workout (with a few additions)
Stretching
Confession: It took me too long in life to take warming up seriously. But, it's a necessary foundation to your fitness routine that will ultimately help protect you from pesky injury and ensure you're maximizing your time with the routine. Show your muscles some love before you put them through the paces. It's the least you can do! I suggest - at least- a basic hamstring, quad, and chest stretch.
Proper Kettlebell Stance
Stand with your feet shoulder-width apart and flat on the ground (no tip-toes here).
As you swing the bell up, keep straight arms and swing chest high (unless you are using a lesser weight that allows you to comfortably go higher. Be sure to thrust hips slightly forward, engaging your core, glutes, and arms/shoulders.
Swing the bell down with control and maintain a straight back as the bell goes between your legs (right under your waist). To help keep your back straight, act as if you are gently pinching a coin between your shoulder blades.
"Her" Kettlebell+ Routine
Complete a few times per week, if inserting into another workout regimen.
35 lb. kettlebell
400 total kettlebell swings
10 sets of kettlebell swings, 40 reps each
Rest for 30 - 90 seconds between sets (you can take this opportunity to stretch any areas that feel like they need some extra love from the warmup)
If you start to fatigue, lower the amount of reps in each set and stop once you are unable to maintain good form, as outlined below:
Not Done Yet...
5-minute plank set (to burn out your core)
1-minute plank intervals alternating variations:
(1) Minute 1: Standard low (forearm plank)
(2) Minute 2: Repeat standard low plank
(3) Minute 3: Rocking plank - Shift forward on your toes until your shoulders extend slightly past your elbows. Reverse the movement until your heels push just behind your toes. Repeat as many times as possible - and while maintaining a controlled form - in one minute.
(4) Minute 4: Standard low plank
(5) Minute 5: Plank hip dips - rotate one hip towards the floor, draw your abdomen up as you return to center, and rotate the other hip to the floor. Repeat as many times as you can with control during the 1-minute interval.
Bonus Points
Side Bend with Dumbbells:
Using medium weights (I use 20 lbs.) with your arms extended by your sides and feet hip-width apart, bend to one side as you lower the weight to just above your knee. You should feel a stretch on the opposite side of your body before returning to the upright position. Move slowly and methodically, keeping your neck and head neutral and facing forward. Repeat 25 times on one side before switching to the other. If you are feeling strong, repeat the 25 reps for one or two more sets.
Dead Lifts:
To really overload the lower body, add some deadlifts to the mix. I love doing these after the kettlebell swings because my muscles are tired, but warm and ready for a little more work. I use two 20 or 25-lb. dumbbells for these lifts. While holding your weights (palm facing down) and feet hip-width apart, hinge forward at your waist. Dumbbells should come to mid-shin or close to your feet, depending upon your natural range of motion. Return to a standing position. Repeat sets of 25 two or three times.
This has been one of my go-to workouts for the last several months and one that has absolutely given me more strength, endurance, and muscle tone. I'm adjusting to having more muscle mass, but the increased mass is slight and something I enjoy. 💪🏼
"His" Kettlebell+ Routine
55 lb. kettlebell
Follow the same stretch routine discussed earlier.
4-5 times per week (45 minutes)
12 sets of 25 swings
-- OR --
Progressive overload sets of:
10
15
20
25
30
Complete 3 sets for 300 total. This allows you to progressively increase how much you push your muscles and can help with mind fatigue as well. Sometimes, you just need to vary the amount you do in each set to maintain sanity and that's totally fine!
Bonus Points: At the end of the workout, add 15 minutes of jumping rope (3 sets of 5 minutes each, as many as you can safely complete within that time). It's a burner, but great for the legs and boosting cardio burn!
When You're Too Tired for Weights
The saving grace of my workout routine has been the realization that it's ok to acknowledge when you're tired and adjust accordingly. In fact, one of the best ways for Cliff and I to check in with each other as a couple has been to walk together and chat, keep one another motivated, and just enjoy getting "out and about." When muscles are tired, it can be helpful to move your legs while scaling back the intense heart rate. Obviously, having a friend or partner to walk with is ideal, but sometimes it doesn't hurt to check in with yourself, too. You are your own best company, right? 😉
If you would like to track your calories while walking (or jogging), Cliff and I highly recommend the free Adidas Runtastic app. We can gauge pace, distance, and more without having to fumble with our phones the entire walk. Here is a screenshot of one our latest excursions, calculated by the app:
Grab Some New Goodies to Get Started with your Kettlebell Workout...
I've linked to some of the Adidas products I'm drooling over right now and here's why:
(1) I love the Adidas SolarGlide ST for a running shoe, which I do use for my kettlebell and weight workouts. I struggle with shoes since I have a widge bridge and narrow heel. As if that isn't enough, I pronate and need extra stabilization. This shoe has provided comfort and support all while lasting longer than my average running shoe! I'm wearing an older version of the item pictured in the below squares.
(2) I love the tank and shorts for mobility. Depending upon your height, you might want to test out a shorter tank top (so as not to get in the way of a swing), but these are built for movement and are super sporty.
(3) Cushioned socks are a must for me, ever since I was introduced to Thorlos in high school. You can get cushion from so many vendors now, including Adidas, and I think they make a difference when looking for comfort.
(4) Who doesn't love a cute sports bra? 'Nough said.
If you want to check out any of these items for yourself, click on the below pics!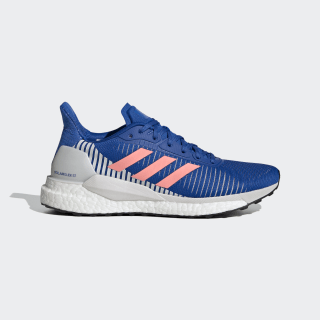 Buy NowSee All
Buy NowSee All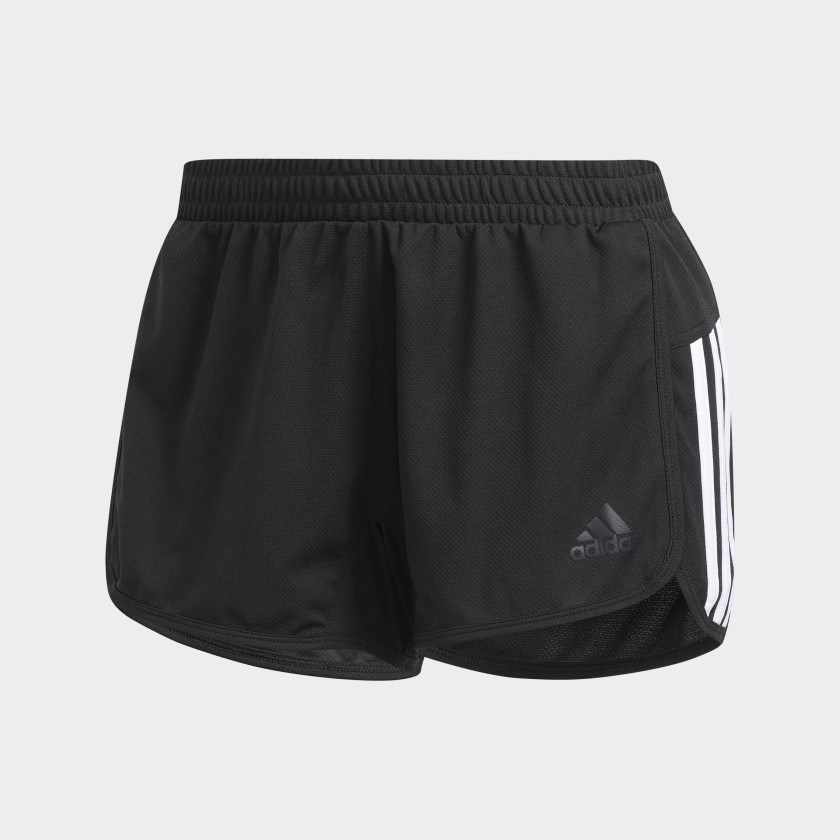 Buy NowSee All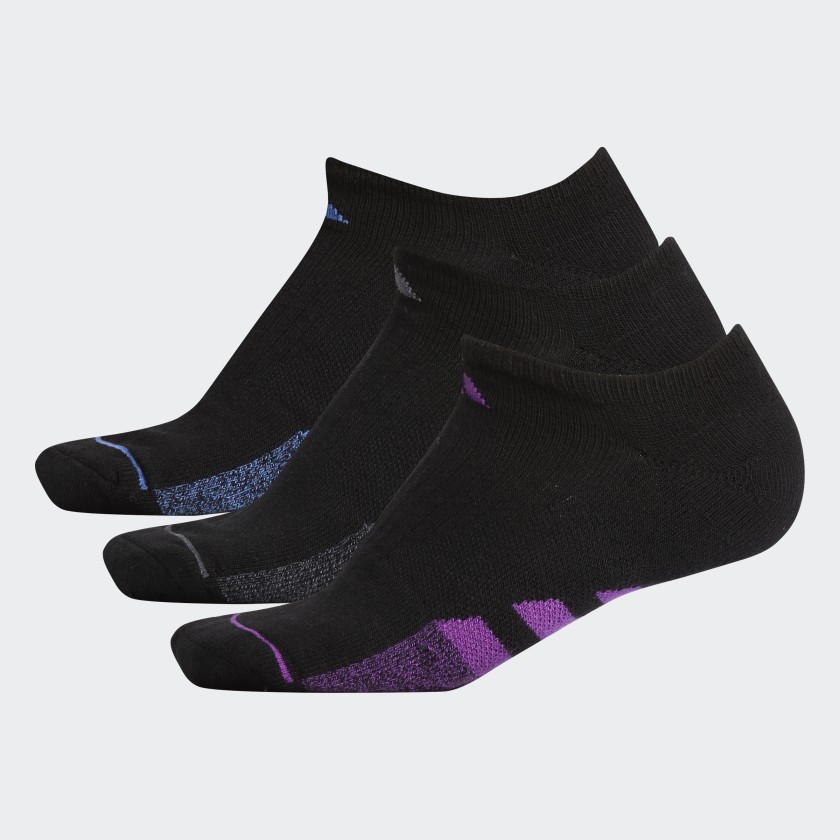 Buy NowSee All
Buy NowSee All
Always consult with your doctor before starting a new fitness routine. Injuries are a bummer and can absolutely set you back in your wellness journey. If you have the green light to give these a try, let me know what you think, or what works best for you! Don't forget that diet and exercise go hand-in-hand, but you don't have to go to one extreme or the other to see results; though, some may be faster than others. Check out one of our healthier snacks that we've come to love, while cutting calories!
Until we connect again, cheers to your #hearthhealthhappiness!